Is ADI Training fit for purpose?
This is the fourth article about ADI training and whether or not it's fit for purpose in 2021.
Advertisement feature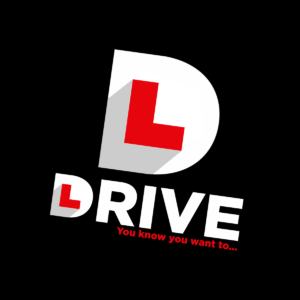 In my earlier articles I considered the exam history, training methods and results, but not fully answered my own question, namely "Is ADI Training fit for purpose?" 
I think at this point I should perhaps get off the fence and state an opinion – and my opinion is 'could do better'. In fact, with some aspects of training, 'could do a lot better'. 
Since my last article my thoughts have been partly informed by a report from' Which?' Magazine in October which suggest that 59% of learner drivers had problems with their driving instructor. The Which? Survey of 4,000 UK adults was carried out between 3-6 August 2021, of which 7% (294) had taken driving lessons in the last 18 months. 
The report suggests that 20% of respondents were unhappy with the quality of their driving lessons.  
Improving ADI training won't fix all the issues raised by the Which? report but it could address some – and improve the image of the industry in the eyes of the public. 
Don't get me wrong… There are excellent instructors and trainers out there who are doing a great job but sadly, there are also may, perhaps a majority, who seem content with doing the bare minimum necessary. 
No doubt there will be some instructors reading this who want to throw bricks through my windows for my comment in the paragraph above – but the evidence of Standards Check and Part-Three results would tend to support my thinking. 
Easy to criticise? 
Anyone who has followed my career over the years will know that my primary motivation is not to criticise, but to help and inform wherever I can. So here are a few of my thoughts about how we might improve our instructor training. The ideas are based on methods that I, and others, have been developing over the last 30 years. 
ADI Part One 
I discussed Part One in my last article. The main issue for me is that in many (most) courses it is detached from the other parts of the exam with many students being encouraged to do the bare minimum of learning to answer multiple-choice questions.  
There is a fundamental problem in that the ADI exam is treated by trainers as three separate tests rather than a single exam in three parts. Students are generally not encouraged to think about how the Part-One questions/answers relate to teaching and driving.  
Many Part-Three problems in both the old and new exams can be traced back to missed opportunities in parts one and two. 
In courses that I have helped develop and the current programme at SmartDriving/Drive encourages Part-One students to reflect on the things that they are studying in order to answer the multiple-choice questions. We do this with additional questions that explore how and why the information is relevant to day-to-day work as an instructor. 
Part-Two 
How many trainers use a 'flipped classroom' approach to Part-Two?  
The 'flipped' approach is one where students are introduced to the learning material before attending training – the practical training is then used to deepen understanding. We use this approach with a home-study programme comprising of videos, explanations, questions, and practical driving projects for the student to complete before attending in-car training. 
Many trainers proudly boast that their training is 'one-to-one'. This is something I've never understood. Two to one, or even three-to-one in some situations, can offer a better learning experience and is more cost-effective for both trainer and student – if it is done properly. 
The probable reason that two or three-to-one training has got a 'bad rap' is probably because it has often been delivered as 'one-to-one' in the front with a passenger in the back.  
I coined the term 'Team Lessons' some years ago to refer to having two or three learners/ADI Students in the car at once – the key to success is in the word 'TEAM'. 
Rather than being 'instructor as expert', team lessons draw on the life experience and driving/teaching experience of all concerned with everyone having a defined role at all times. Team lessons allow more relaxed learning, peer learning and reflection time.   
One notable improvement to Part-Two training over the years is that some trainers now relate it more to Part-Three with, for example, commentary driving (talking skills) and reverse-role learning where the student will explain procedures as the trainer demonstrates. 
Part-Three 
Part-Three has traditionally had a very low pass-rate. In my last article I questioned why this should be, simply because Part-Three is mainly about communication and those drawn to instructor training as a career are often good communicators. 
I've covered the fact that Parts One and Two are perhaps not being fully utilised in Part-Three preparation, but I suspect the if ADI Training isn't fit for purpose, it is Part-Three that falls down the hardest. 
With the 'old' exam most of the training was 'lesson based', and more specifically, 'pre-set test based'. In other words, it was about how to teach specific topics rather than how to teach per-se. Not only that but courses often started with the 'controls lesson' perhaps the hardest of the test lessons! Not surprising that many students lost motivation as this training approach wasn't geared for success. 
While the 'old approach' was not efficient for the old test it still persists in some quarters and is totally unfit for purpose today. 
Students don't need to learn about lesson content – they have done that in Parts-One and Two. They need to learn about how to communicate that content effectively. This is what we at SmartDriving refer to as 'core skills'. So, what are core-skills? 
Examples include: 
         

Talking on the move

         

Watching the learner effectively

         

Motivation through effective feedback

         

Giving Demonstrations

         

Using teaching aids
These are just 5 of around 12 core skills that we have identified that are necessary to meet the test criteria and good teaching practice. 
We use the flipped classroom approach to teaching core skills and don't teach any specific lesson subjects until the skills have been mastered.  
A parallel in learner training might be car control – you wouldn't dream (I hope) of taking a learner out in traffic or tackling test manoeuvres until they had mastered the basic car control skills. Learning to teach driving is no different – the core skills come before trying to deliver lessons. 
To sum up
Modern ADI training is like the curates egg – good in parts.  
My advice, for what it's worth, is that we should be moving away from the DVSA exam report form criteria as a basis for training and towards the skills that are necessary to meet those criteria. When this is done effectively ADI Students will easily 'satisfy the examiner'.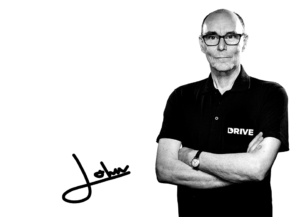 John Farlam, Founder and Training Director, DRIVE.
To learn more about DRIVE and how you can grow your career with them, please see: https://trainwithdrive.co.uk/work-with-us/
You can check out John's previous article by clicking here