Car crash car sales
General sales down but EVs hit new high
The UK automotive sector has suffered its worst March new car registrations result since 1998.
Society of Motor Manufacturers and Traders (SMMT) chief executive Mike Hawes states that it "lays bare the challenges ahead".
Registrations declined by 14.3% year-on-year to 243,479 units in the car retail sector's key number plate change month. This leaves Q1 registrations down by 1.9% despite a rollback of the COVID-19 pandemic restrictions experienced by the sector at the start of 2021.
Ongoing wobbles
SMMT's report highlights that it was the worst March performance since the introduction of the two-plate system. It expresses concerns about the outlook for the year, given that around 20% of total annual registrations are usually recorded in the month.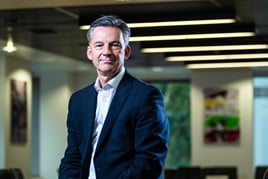 Chief executive Mike Hawes says it is "deeply disappointing, and lays bare the challenges ahead".
"While demand remains robust, this decline illustrates the severity of the global semiconductor shortage, as manufacturers strive to deliver the latest, lowest emission vehicles to eagerly awaiting customers.
"Placing orders now will be beneficial for those looking to take advantage of incentives and lower running costs for electric vehicles, especially as the Ukraine crisis could affect supply still further.
"With increasing household and business costs, government must do all it can to support consumers so that the growth of electric vehicles can be sustained, and the UK's ambitious net zero timetable delivered."
Combined forces
Russia's invasion of Ukraine has exacerbated supply problems caused by the semi-conductor shortage.
The conflict has ended many car retailer's hopes of a return to free-flowing vehicle supplies in 2022. On top of this are t economic worries faced by potential buyers that will undoubtedly affect demand in the short-term at least.
March's continued registrations decline also "underscores the long-term impact the pandemic is wreaking on the industry".
Car retailers' order books remain full due to shortage supplies. However, will orders remain in place? Soaring inflation and economic shocks could see orders withdrawn.
Private registrations grew by just 8.2% last month, despite showrooms having remained closed during the March 2021 trading period as a result of social distancing regulations.
Large fleet registrations declined by 34.4%, though business registrations grew by 20%.
The charts
Electric vehicles (EVs) continued to enjoy growth.
The Tesla Model Y tops the best-seller rankings and the Tesla Model 3 comes in second, almost 1,000 units ahead of the Vauxhall Corsa.
EV registrations rose 78.7% overall, to 39,315, as zero-emission models secured a 16.1% market share. This is the highest volume of BEV registrations ever recorded in a single month. According to the SMMT, more EVs registered in March 2022 than during the entirety of 2019.
Plug-in hybrid (PHEVs) registrations declined by 7.5% to 16,037 units, but hybrids (HEVs) grew 28.4% to 27,737 units.
This means that comprised more than a third (34.1%) of all new car registrations.