Drink drive deaths rise again in 2017
Road safety organisations are calling for action following the publication of final estimates showing a 9% year-on-year rise in drink-drive related deaths in 2017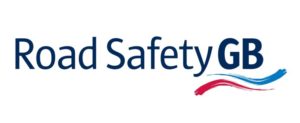 The figures show that between 230 and 270 people were killed in collisions where at least one driver was over the drink-drive limit – leading the DfT to produce a central estimate of 250 deaths.
The final estimate for 2017 is higher than in 2016 – when there were 230 drink-drive fatalities – although the DfT says the rise is not statistically significant.
It is also 25% higher than 2015 – when the central estimate was 200.
The figure is, however, lower than the DfT's initial estimate, published in February, of 290 drink-drive related deaths in 2017.
Time to review drink-drive limit?
The RAC says more needs to be done to 'eradicate the scourge' of drink driving, suggesting the Government should consider reviewing the existing alcohol limit.
Nicholas Lyes, RAC head of policy, said: "The data shows that no discernible progress has been made for nine years in reducing the number of people killed in road traffic collisions where at least one driver was over the legal drink-drive limit.
"The Government should be looking closely at all its options, even reviewing the drink-drive limit."
The road safety charity Brake also focused on the drink-drive limit, and is calling for the adoption of a zero-tolerance approach.
Joshua Harris, director of campaigns at Brake, said: "The current drink-driving limit gives a false impression that it is safe to drink and drive – this is a dangerous message and one that couldn't be further from the truth.
"The Government must act now to tackle the blight of drink driving by implementing a zero-tolerance limit, making clear to drivers that not a drop of alcohol is safe."
Meanwhile, personal breathalyser firm Alcosense says there is a direct link between cuts in police budgets and the increase in drink drive deaths.
Hunter Abbott, managing director of Alcosense, said: "A two-pronged strategy of better enforcement, plus a drink drive limit across the UK in line with the rest of Europe, could save many lives each year."
Drink drive injuries fall in 2017
While drink-drive deaths increased,  the total number of people killed or injured in drink-drive collisions fell by 6% – from 9,040 in 2016 to 8,600 in 2017.
The 2017 figure is similar to 2015 – when there were 8,470 drink-drive related deaths and injuries.
The total number of collisions where at least one driver or rider was over the alcohol limit also fell, down 6% to 5,700.
Around 14% of all road deaths in 2017 were drink drive related, up 1% from the previous year.
For more news from Road Safety GB, please visit them here.