Green Penny
All systems 'go' for the new tried and tested Fleet Driver Trainer course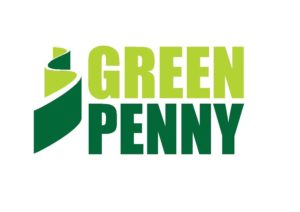 The directors of Green Penny formed their business with one main goal in mind – to bring quality driver training to a wide range of businesses. Having been involved in driver training and ADI training for a number of years prior to starting Green Penny, they believed they had the knowledge and the skills to make this happen. In 2012, Green Penny began trading and has steadily gone from strength to strength ever since, forming a great reputation and working with some well-known companies along the way, alongside providing taxi driver assessments on behalf of councils all over the country. The company works nationally, using many ADIs on a regular basis in order to deliver their driver training, whether in vans or cars, for fleets and taxi service providers.
Colourful Compliment
A central ethos and priority of the business is to provide the highest quality training. Key to this is utilising the services of top quality ADIs, and it is this reputation of being the best that Green Penny believe has allowed them to become so successful within the industry. Reducing accident rates and costs with some of the biggest clients has allowed them to build a positive reputation and a flexible approach to training to suit all businesses, big and small. On top of this, they have helped the ADIs they use to further develop their own professional skills too. With this in mind, Green Penny has expanded to launch their own high-quality fleet trainer course to fully prepare all ADIs to work independently as high-quality fleet driver trainers.
Red, Amber…
Fleet training is at long last becoming recognised by company bosses and managers as essential to fleet operations, reducing insurance and fuel costs, as well raising the public reputation of brands through the positive on-the-road behaviour of their drivers. This is why Green Penny believe it is increasingly a missed opportunity for ADIs who have not yet invested in training and put their name down on the official DVSA Register of Fleet Driver Trainers – "there is a wealth of opportunity ahead of them". The 'DVSA Fleet Badge' provides ADIs with the opportunity to vary their working life and provide different income streams, a vital formula for any ongoing successful business. In putting together their new ADI fleet training course, Green Penny are working in partnership with the DVSA accredited EXL Training & Development. Combining the skills of the two brands provides an even higher level and depth of experience, as well as skills, to develop ADIs and ensure they are fully equipped to deliver training that matches the very highest standards required, and expected, by the biggest brands and most exacting customers.
Quids In
Green Penny are pleased to announce that they will be at the ADINJC & Intelligent Instructor Conference & Expo 2019, and are looking forward to meeting and talking to as many ADIs as possible about what they can offer them.
Find Out More: greenpenny.co.uk Or call: 0330 1117230.