Kia and Hyundai big winners
The old world order is changing as new tech hits the roads
A panel of world-renowned car designers, engineers, auto industry titans, motorsport legends, specialist journalists, broadcasters and media professionals voted this week for their Best Cars of the Year 2021/2022.
The Kia EV6 and Hyundai IONIQ 5 tied for first place and were declared joint winners. This is the first judging verdict from a new evaluation process. This gave judges completely independent voting, but only one vote per person.
The shake up
The judges commented that the shared win for the EV6 and IONIQ 5 further proves that Eui-Sun Chung, Chairman of the giant Hyundai-Kia organisation, is successfully shaking up the old-world order. The established manufacturers though not far behind, were behind.
New cars from Audi, Toyota, Ford, Fiat and Porsche were highly rated by the wholly independent Best Cars of the Year (Best COTY) judging panel. Votes were cast by leading vehicle retailers, automotive consultants, major event and motor club organisers, plus a handful of carefully selected real-world car buyers.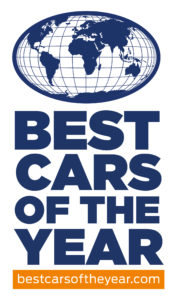 Broad consensus
Manufacturers from South Korea, Germany, Japan, USA, Italy and France (in that order) did most to impress the hugely experienced and genuinely unique team of national and international judges.
Remarkably, the 10 models voted for by those judges into this year's Best COTY Top 10 are from 10 separate brands, based in six countries spread across the world's Top 3 car-producing continents – Asia, Europe and North America.
As the reigning joint world champions, the Kia EV6 and Hyundai IONIQ 5 are scheduled to be two of the many star attractions expected on the Best Cars of the Year stand at the British Motor Show this coming August. At the same event, the selection, evaluation, test driving and voting process for the Best Cars of the Year 2022/23 project will also begin.
BEST CARS OF THE YEAR 2021/2022 – OFFICIAL RESULTS
1st
KIA EV6
HYUNDAI IONIQ 5
3rd
AUDI E-TRON GT
4th
TOYOTA GR YARIS
5th
FORD MUSTANG MACH-E
6th
FIAT 500
7th
PORSCHE TAYCAN
8th
CITROEN AMI
9th
MITSUBISHI OUTLANDER PHEV
10th
VW POLO*
The winner –  KIA KV6
You can read more about 'Best Cars Of The Year' here.