Less cars to be built and sold
New registrations hit by raw material and semi conductor shortages, war and economic crisis
The automotive market may never return to pre-pandemic levels.
New and used vehicle sales continue to be hit in several ways, with ongoing challenges affecting general forecasts.
More than war
Even without the Ukraine crisis, the outlook is looking poor. This is despite anecdotal reports that manufacturers have begun to fulfil more orders, especially in the fleet sector.
Some revised forecasts see a slight year on year increase in registrations, between 1% to 11%. However, this would still look to be about 14% on post-pandemic hopes.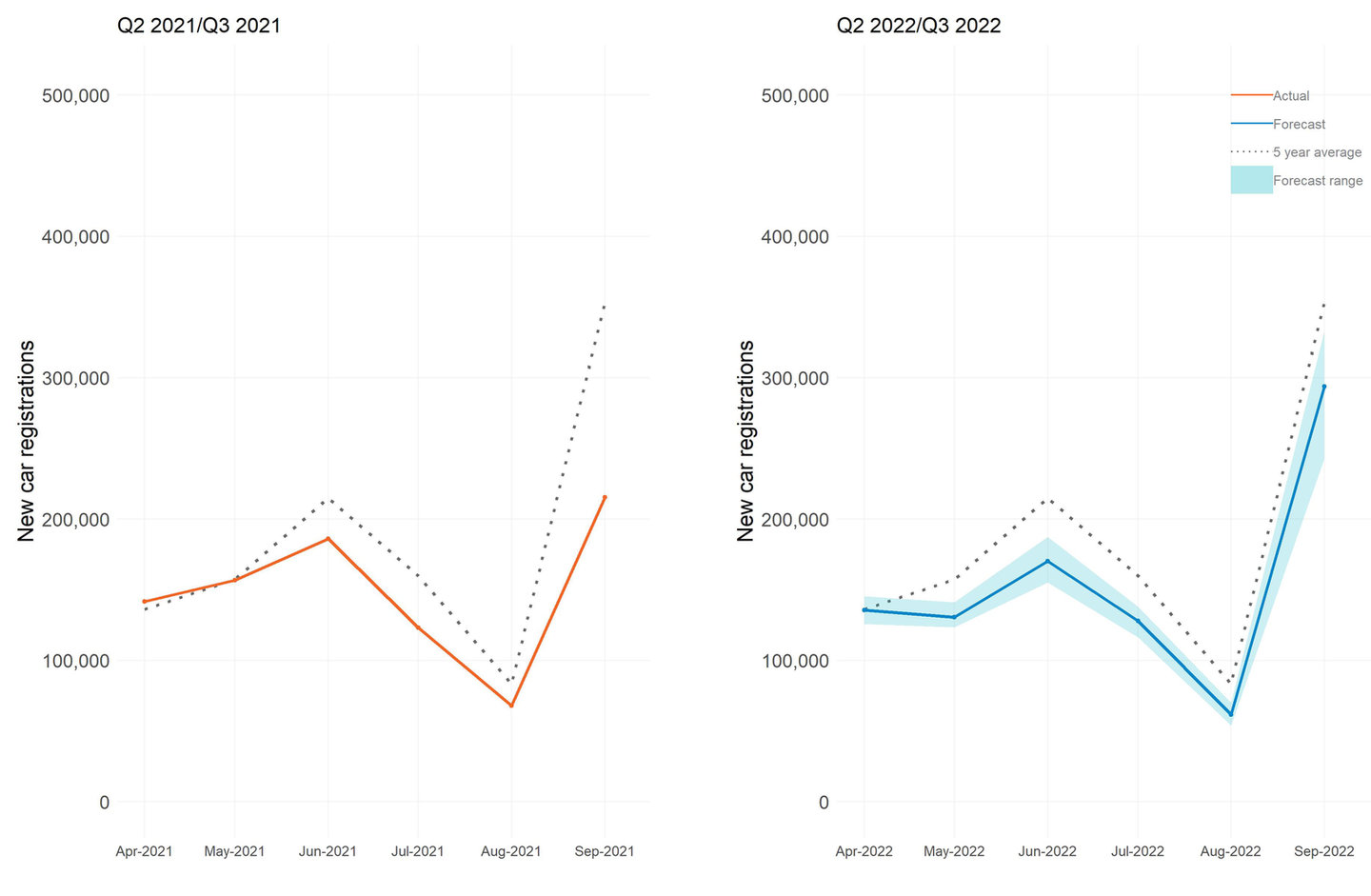 New year, new hope
The year began with the hope that the UK's new car supply constraints would endure a smooth and progressive recovery. This was based on a return to normal levels of supply of semiconductors and raw materials. However, hopes are being dashed as the semi conductor shortage continues, with the ongoing effects of the pandemic being felt around the world. Raw material are also struggling, all of this compounded by the war in Ukraine.
While there are reports that many more cars are rolling off the production line, they are often missing specifications such as touch screens, heated seats, and sat nav devices. Short-term, temporary solutions by many manufacturers are being implemented, but it often means consumers are compromising on what options they initially wanted to order on a vehicle.
Comparative realities
When comparing the pre-pandemic years of 2018/19, with the pandemic years of 2020/21, the UK saw 1.4 million fewer registrations.
Combining the five European countries; Germany, Italy, Spain, France, and the UK, 5.8 million fewer registrations were recorded.
Global vehicle production is down 31 million, and this will lead to a continued supply and demand imbalance.