More GPs should prescribe walking, report says
A new report is calling on the Government to put walking at the forefront of public health, including an increase in 'social prescribing'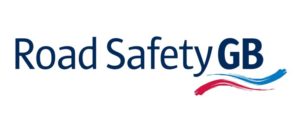 Published by the charity Living Streets, the report says more GPs should prescribe walking to improve mental health and long-term physical health conditions.
Emphasis should be given to walking in parks and green spaces because of 'growing evidence of how it improves mental health outcomes', according to the report.
Dame Jane Roberts, honorary consultant child and adolescent psychiatrist and chair of Living Streets, said: "We are facing a physical inactivity crisis with obesity levels at a record high and increasing concerns about mental ill-health problems across the nations.
"And we are in the midst of a climate emergency with air pollution responsible for over 40,000 premature details a year. Walking is the free, easy and accessible solution. Why would we not do more of it?"
The report also calls on the Government to launch a 'major public information campaign' promoting physical activity, homing in on walking as the 'easiest and most likely way to raise activity levels'.
It says all new housing developments should ensure services, leisure and employment opportunities are within walking distance – prioritising low traffic neighbourhoods to increase walking and cycling rates.
In May 2019, a new pilot scheme was launched to allow GPs in Cardiff to prescribe patients with a free six month membership to a cycle hire service.
For more news and information from Road Safety GB, please click here.