New report suggests Wales should impose default 20mph limit
Would you like to see this introduced? Let us know by voting with a thumbs up or down vote!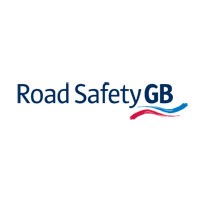 The report, titled 'Decarbonising Transport in Wales', has been published by the Institute of Welsh Affairs – an independent think-tank based in Cardiff.
With regard to 20mph limits the report states: "Speed limits of 20mph have been shown to have a significant impact on the extent of injuries arising from collisions between motor vehicles and pedestrians or cyclists.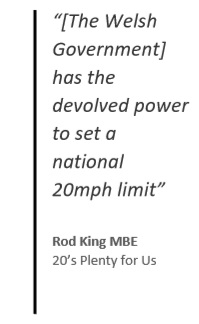 "Slower traffic also encourages more people to take up walking and cycling as the perceived danger from traffic is reduced."
The report has been welcomed by campaign group 20's Plenty For Us, which reiterates the point that the Welsh Government now has the devolved power to set a national 20mph limit.
20's Plenty For Us – which recently formed its 400th local campaign group – also points to a Public Health Wales report which suggests that 20mph limits can decrease injuries and crashes by between 17-70%.
Rod King MBE, founder and campaign director for 20's Plenty for Us, said: "Wales clearly has aspirations in well-being, public health and energy savings that a default 20mph limit can address.
"It now has the devolved power to set a national 20mph limit.
"Our forthcoming conference in Cardiff will be an excellent opportunity to learn why and how this could be accomplished."
More information can be foudn on the RSGB website