One in eight British drivers can't identify their vehicle's fuel warning light
The electronic throttle control light confused motorists the most, with four fifths (82%) unable to recognise it
Understanding a car warning light could mean the difference between preventing a problem or breaking down on a journey. However, a new study with British drivers has revealed a surprising number don't know the meaning of some of the most common warning lights symbols, with more than one in eight (13%) unable to recognise the fuel warning light.
The research, conducted by car parts supplier,Car Parts 4 Less, involved showing UK drivers ten different warning lights, and asking them to determine which were real and which were fake.
The electronic throttle control warning light, which goes off when the connection between the accelerator and the throttle is interrupted, proved to be the most confusing symbol for motorists, with over four in five (82%) failing to recognise that it was in fact a real warning light. The brake pad monitor also confused many drivers with only half (54%) recognising it as a real symbol.
For all of the warning lights, men proved more likely than women to correctly identify if they were real or fake.
Additionally, those aged under 24 and over 65 proved to be the least likely to recognise real from fake symbols.
Here is a selection of the warning lights, as well as how many drivers guessed them correctly:
Run out of fuel?
A surprising 13% of drivers failed to recognise the low fuel warning light.
Full throttle?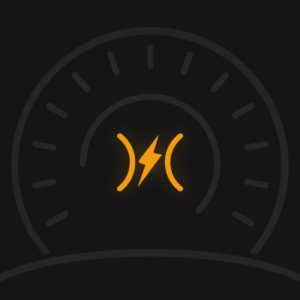 The electronic throttle control light confused the most drivers, with 82% guessing incorrectly that it was fake.
Real or fake?
40% of respondents mistakenly identified this as a real symbol.
Not falling for it
Only 13% fell for this fake symbol, the fewest of any of the fakes.
Think you can do better? Try taking the quiz yourself here:https://www.carparts4less.co.uk/warning-lights-quiz/index.htm