DRIVE. our success is your success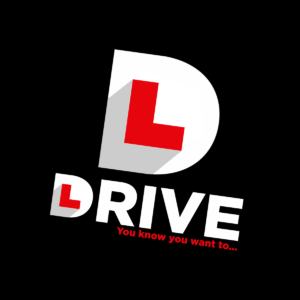 DRIVE driving school is expanding rapidly across the UK. But DRIVE take a very different approach to what is expected from a driving school and every ADI an PDI can expect more…
Who Are DRIVE?
You may have never heard of DRIVE, and that's no surprise as the DRIVE driving school is relatively new…
But you may be surprised to know that DRIVE are actually part of one of the biggest and longest established companies in our industry.
DRIVE is part the same group that are proud to have 'SmartDriving' and 'Standards Check Success' in their stable of industry leading brands – owned and founded by industry leader and training guru John Farlam.
Why work with DRIVE?
John Farlam says:
"I want you to have the best possible career as a Driving Instructor. That is why our support package is not like any other.
DRIVE's Support Package offers you the security of pupil numbers and the flexibility of choosing your own working hours
We will train and develop you and your career with UNLIMITED help, support and training.
With all of our ADIs, 'MasterClass Skills Development',' Train the Trainer' and 'Train to Deliver Standards Check' Training is delivered as standard – and FREE OF Charge.
We supply you and your pupils state-of-the-art online training packages and maximise digital marketing and advertising to keep you ahead of the competition.
Having dedicated my entire working life to training and developing ADIs and PDIs to ensure the highest possible standards and improving road safety, I want to ensure you have everything you need to do the same.
We want you to be a success, because then we are a success too.
I look forward to welcoming you on the team…"
Benefits of working with DRIVE:
You are in control of your own diary – you have complete control over how much, when and where you work…
Dedicated Instructor Support Team – Always on hand to help with your every need…
24-7-365 Customer Services Team to answer calls from pupils…
UNLIMTED pupils – at no extra cost to you…
Dedicated, specific, locally targeted marketing and advertising campaigns – built just for you…
Fixed Support Fee – Your fees remain the same for the time you are with us…
FREE CPD courses available including Train the Trainer ORDIT, Standards Check and Skills MasterClass Skills Development.
'Walk away promise' – If we have not delivered what we said we would, walk away without penalty – we will even help you find a new school to work with.
And remember, YOUR success is OUR success…. We care that you do the best job you can do and that you can earn a good living and develop your career.
For more info, please click here: trainwithdrive.co.uk/work-with-us