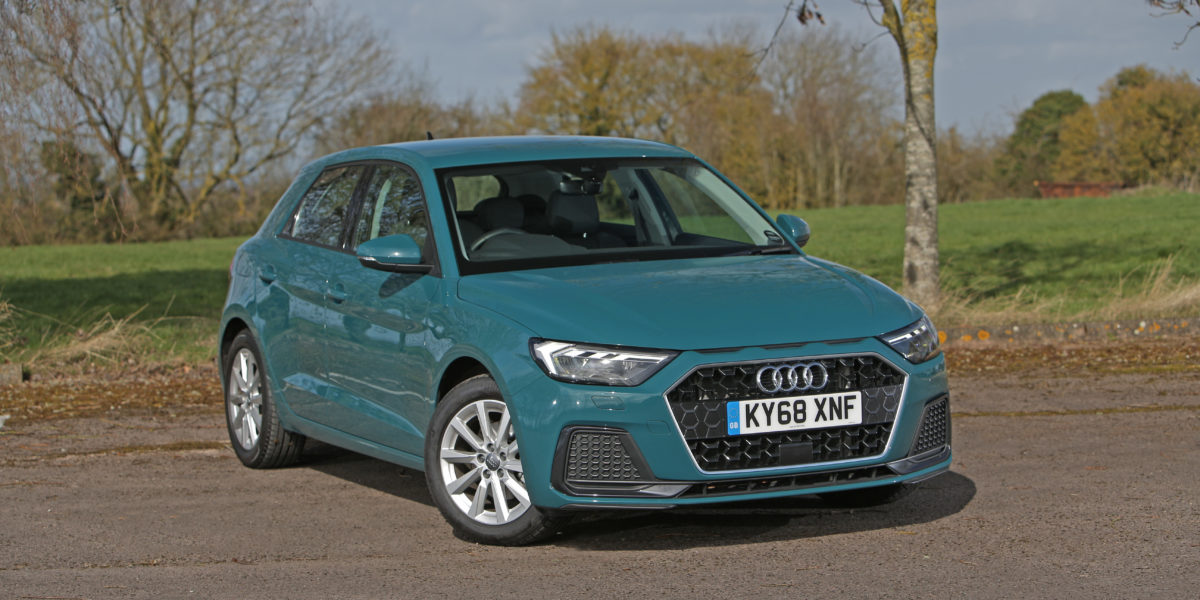 The specs
| | |
| --- | --- |
| Model tested: | Audi A1 Sportback 30 TSI Sport |
| Price: | £20,620 |
| Engine: | 999cc |
| Power: | 115BHP@5000RPM |
| Transmission: | 6-Speed manual |
| 0-62mph: | 9.5 Seconds |
| Top speed: | 126mph |
| Economy / CO2: | 49mpg/111g/km |
| Insurance: | 20 |
Review: Audi A1 (Overall score 4.5/5)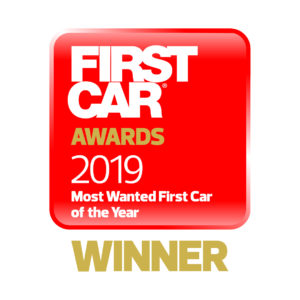 Even towards the end of its life, the previous Audi A1 was a brilliant small car and we loved it. Now, there's an all-new A1 and as you'd expect it's more desirable than ever, though not for those on a tight budget. What's more, whereas previously there was a choice of three or five doors, the new one is sold only in five-door Sportback form. Again, we love it, but for you and your learners it might not be quite so appealing…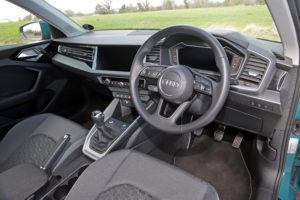 Cabin – (4.5/5)
This is one of Audi's fortés: high-quality cabins that are user-friendly. However, Audi also prides itself on being high-tech, and the result is a digital dash display that looks very busy, although it's possible to switch between two different views and reduce the amount of instrumentation. Cubby hole space is merely okay; the glovebox is a decent size and there are door bins, but there's not much room in the centre console.
The rising waistline and thick pillars point to safer accommodation, but along with the small mirrors, it means visibility is no better than average; there's also no rear parking camera, although there are rear parking sensors. However, the seats are superb and there's ample adjustment for these and the steering wheel. Rear seat space isn't bad either, as long as those in the front or back aren't over six feet tall. Also, while there are three rear seat belts, there's no way you're going to fit a trio of adults in there. Boot space surprises with a good 270 litres and, while no spare wheel is supplied as standard, there is space for one.
Driving – (3.5/5)
First a quick disclaimer: our test car was a very early production model, which might not be truly representative of customer cars. We're only mentioning this because the biggest disappointment with our car was the refinement, or lack of it. We expected near silence on the motorway but didn't get it. This aside, the Audi is impressive dynamically as it's perky, easy to drive, has decent steering and the six-speed manual gearbox is a joy. One thing that will probably faze your pupils is the over-servo'd brakes – and especially if they're more used to an older supermini or city car. Our car came in 'Sport' guise, so the ride was rather firm with its 16-inch wheels; you're better off sticking with 'SE' trim as its 15-inch wheels will be less easy to kerb and should produce a smoother ride. The three-cylinder 1.0-litre turbocharged engine provides excellent performance, though a little more torque at low speeds would be welcome.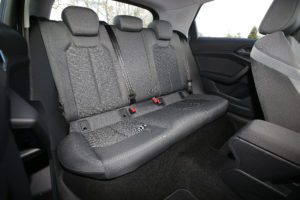 Costs – (4.5/5)
Audi's model ranges are more confusing than they used to be, as you no longer get a displacement; instead there's a trim level (SE, Sport, S Line), and an indication of where in the pecking order the model lies. Our test car was a 30 TFSi; below it is a 25 TFSi and above it is a 35 TFSi. While the 25 and 30 have a 999cc engine, the 35 gets a 1499cc unit. All in all, I think we can safely say 'Vorsprung durch Technik' is alive and well.