Driving Instructor Car of the Year
ADIs expect a lot of their cars. As well as being ideal learning environments for their students, a driving instructor's car must often double as a practical everyday drive. The car will need to be reliable, safe, easy to drive, affordable to run and easy to live with. Here's our expert's shortlist…
Ford Fiesta
In a turbulent year for new car sales, the Ford Fiesta emerged as the best-selling new car of 2020. It's easy to see why. The Fiesta is easy for learners to get to grips with, but fun for instructors when the working day is done. It's also safe and affordable.
Hyundai i20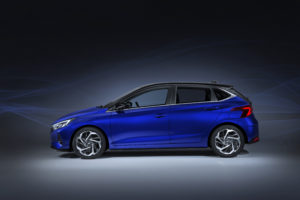 The old Hyundai i20 was worthy but a little anonymous. The new i20 is much more eye-catching, yet every bit as sensible. There's a five-year warranty, an efficient mild-hybrid engine, and plenty of space inside. It's stacked with standard kit, too, including autonomous emergency braking.
Kia Ceed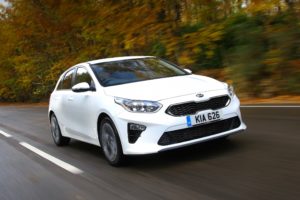 The Kia Ceed is another car that wraps a sensible package beneath 'look at me' styling. Small enough to avoid intimidating learners, but large enough to be a practical everyday car, the Ceed is handsome and well equipped.  A DAB radio, a reversing camera, and smartphone mirroring are standard.
MINI Hatch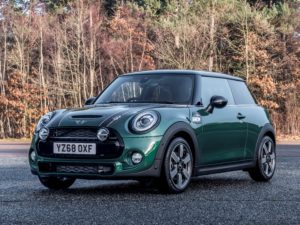 Ask the average 17-year old which car they'd like to learn in, and there's a good chance they'd choose the MINI Hatch. The timeless shape is instantly recognisable. It's pricier than less upmarket rivals, and there are more practical small cars. But who doesn't love a MINI?
Peugeot e-208
One of the new wave of small electric cars, the new Peugeot e-208 sets high standards for ride comfort and interior quality. Being electric, it's extremely easy to drive, and the range of around 200 miles should easily take care of a day's lessons.
Renault Clio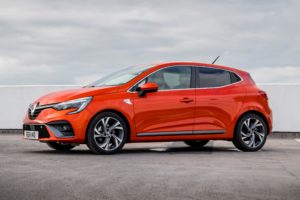 Renault has a strong reputation for safety, which the latest Clio has upheld with a five-star rating from the experts at Euro NCAP. In fact, if you look at the list of safety features and driver aids, the Clio is top of the class. It's also easy to drive, practical, and very stylish.
Vauxhall Corsa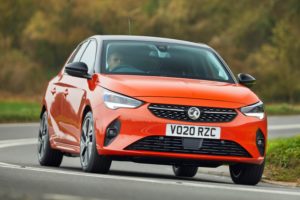 The perennial driving school favourite is back with a bang. Far more eye-catching than earlier generations, today's Vauxhall Corsa is more enjoyable to drive while still being an easy car for new drivers to learn the ropes in. It's well priced and well equipped.
Volkswagen Golf
You could argue that the Volkswagen Golf didn't really need updating, but then today's mk8 is more of an evolution than a revolution. The Golf remains a roomy, sensible, high-quality car. It still drives well, and has an excellent safety rating from Euro NCAP.
Vote now