Driving Instructor Insurer of the Year
Customer service, speed of dealing with complaints, replacement car offered, ratings, reviews, price competitiveness, customer retention – all will be considered important factors when assessing entries.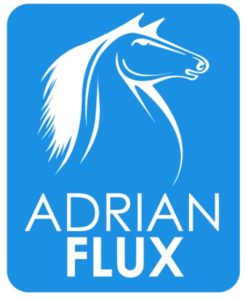 Adrian Flux
Adrian Flux Insurance Services is a broker headquartered in King's Lynn, Norfolk. With 700,000-plus policyholders, we're the UK's largest specialist insurance broker. Our specialist approach to finding insurance for our customers means we are able to provide the right policy to suit the needs of every individual, including driving instructors.
BG Insurance
BG Insurance is a specialist independent insurance broker in Kent. Instructor insurance is at the heart of our business. We are proud to be one of the UK's biggest providers with friendly sales advisors using a panel of major insurers ensuring customers get the right policy at the right price.
Gallagher
For more than 30 years, Gallagher has provided market-leading insurance solutions to UK driving instructors and driving schools. Offering a range of cover we help keep instructors on the road in the event of a claim, providing a personalised and professional service, tailored to suit their individual requirements.
InstructorcoverPlus
InstructorcoverPlus provides a first class, bespoke insurance service for driving instructors. A dedicated, vastly experienced team have a full understanding of the instructor's requirements, with products which are tailored to suit, ensuring they have the protection they need in an event of an accident, and to keep them motoring.
Policywave
Policywave is an Independent Driving Instructor Broker with passion and focus on customer service and efficiency. Openness and honesty gives clients an understanding of what they are purchasing and conveys trust. Policywaveare proactive and will always put our clients first by constantly communicating with them. "Knowledge is power".
Towergate Insurance Brokers
Towergate Insurance Brokers are one of the leading driving instructor insurance providers. In2020 we adapted our insurance cover to the changing needs of instructors during lockdown by reducing cover and adapting the usage of the vehicle, whilst providing flexing payments for those facing financial difficulties.
Vote now