Subscriber benefits
Thank you for being a valued subscriber of our Intelligent Instructor magazine. To maximise the value you get from your subscription we're always building on our benefits package. Here's what's available to you currently –
If you need more time training, and less time organising your diary, and are one of our paying subscribers, then you are entitled to a massive 10% off the full package of Instructor business tools from DIS, including Call Answering and Diary management, Online bookings, Card payments, Text reminders, Accounts software, Lead generation, Website and more!
HOW TO CLAIM THIS EXCLUSIVE SUBSCRIBER OFFER
Check out what DIS currently offer here: www.drivinginstructorservices.com and use code 'IISUB18' (capital i's) to sign up!
*T&Cs: New DIS clients only. First 12 months.
Via Vehicle Leasing know the importance of keeping you on the road!
All cars are fitted with HE-MAN dual controls and maintained to dealer standard. They offer accident repair hire, breakdown hire as well as short/long term leasing.
HOW TO CLAIM THIS EXCLUSIVE SUBSCRIBER OFFER
Call 01449 678007 and quote ii1810 to claim your 10% discount!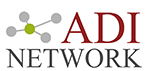 ADI Network has put together a range of money-saving perks for ADIs, saving you money at home and work. Groceries, fuel, cinema tickets, restaurants, technology, days out, clothes, furniture, DIY… the list is endless!
HOW TO CLAIM THIS EXCLUSIVE SUBSCRIBER OFFER
Quote code ADINii on the 'My Free Trial' form at www.adinetwork.blog
MyDriveTime is an online and in-car ADI software tool that helps you manage your diary, students and money, so you spend less time on admin and more time teaching.
HOW TO CLAIM THIS EXCLUSIVE SUBSCRIBER OFFER
Sign up now using code 'II28′ (capital i's) to receive a whole month's free trial.
Visit www.safedrivingforlife.info/shop and enter 'AD35' at the checkout or call 01603 696979 and quote AD35.
£50 free design – deal continues for ii Subscribers 
Sign up for our new web building service, and you will benefit from £50 worth of free banner designs for Facebook and Twitter. Details
Free copies of 'Learning to Drive: The Parent's Guide'
Learning to drive is an exciting yet nervous time for your students, but it can be harder for their parents. That's where the Learning to Drive – The Parent's Guide comes in.
For 15 free copies for your students to pass onto their parents, simply drop us an email with details of who and where you would like them addressed to. info@intelligentinstructor.co.uk