Subscriber benefits
Thank you for being a valued subscriber of our Intelligent Instructor magazine. To maximise the value you get from your subscription we're always building on our benefits package. Here's what's available to you currently –
If you need more time training, and less time organising your diary, and are one of our paying subscribers, then you are entitled to a massive 10% off the full package of Instructor business tools from DIS, including Call Answering and Diary management, Online bookings, Card payments, Text reminders, Accounts software, Lead generation, Website and more!
HOW TO CLAIM THIS EXCLUSIVE SUBSCRIBER OFFER
Check out what DIS currently offer here: www.drivinginstructorservices.com and use code 'IISUB18' (capital i's) to sign up!
*T&Cs: New DIS clients only. First 12 months.
Visit www.safedrivingforlife.info/shop and enter 'II35' at the checkout or call 01603 696979 and quote AD35.
£50 free design – deal continues for ii Subscribers 
Sign up for our new web building service, and you will benefit from £50 worth of free banner designs for Facebook and Twitter. Details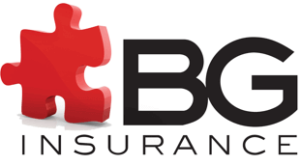 BG Insurance is pleased to offer Intelligent Instructor subscribers FREE Instructors liability (£1million Cover) worth £25.00 with a new insurance policy when quoting "Intelligent instructor25" to the sales advisor.
"Intelligent instructor25" can be redeemed over the phone by contacting 01892 501 852 or requesting a callback via: https://bginsurance.co.uk/insurance/driving-instructor-insurance/
The Confident Drivers website helps nervous drivers transform how they feel about driving through stress management techniques and online courses.  ADIs can subscribe to offer off-road support to their pupils with four different plans to suit your business and budget and help you stand out from your competitors.
10% discount on annual plans using the coupon SUBSCRIBE10
25% ongoing discount on a monthly subscription using the coupon SUBSCRIBE25
Go to the website https://www.confidentdrivers.co.uk/adis  to subscribe
BE SEEN, BE SAFE with the award-winning BriteAngle LED Warning Triangle, visible from 300m away.
High intensity LEDs
Folds into its own hard case
Freestanding or mountable
Flash/constant settings
Enter code 'INTELLIGENT20' at the checkout to get £8 OFF (pay just £29.95) + FREE DELIVERY + FREE BATTERIES.
Go to https://shoppingcart-roadsafetydesign.com/index.php?id_product=1&controller=product
Standards Check Success
Easy to follow videos
Works on ALL platforms and devices
Take it with you anywhere you go
'Pass or your money back GUARANTEE'
 Click here now – and pay just £10
Exclusive offer for Subscriber of Intelligent Instructor magazine. Buy any version of our driving lesson diagrams and get the digital download version for free. Use code FREEDIGITAL at checkout.
Visit: www.adininja.com/intelligent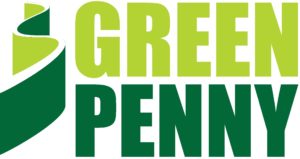 We are an ADI development training provider. You have the following available to you as an Intelligent Instructor subscriber:
* 10% off all of our ADI development courses
* 25% off one online learning course of your choice
To take advantage of these exclusive offers, please contact us on 0330 111 7230 quoting code INSTRUCTOR2020
Visit: www.greenpenny.co.uk/ii-subscriber-offer
Driving Test Success Anytime Pro is a powerful online revision tool that provides pupils with everything they need to pass their Theory Test first time. No instructor setup fees or monthly limits to adding new pupils.
 Introductory offer, 2 months free when you join in 2020 using promo code Instructor 2020 – click here

The ADI Marketing Academy is an online membership for driving instructors who want to learn online marketing business skills. By following our video tutorials, you'll learn some of the secrets that the experts use for Facebook and Instagram marketing. Perfect for the ADI who wants to grow and expand their business.
If you're an Intelligent Instructor subscriber, you get 1 month's FREE immediate access. To claim this offer, simply visit www.adimarketingacademy.co.uk and tap on the "Join Today" button and enter coupon code INTELL8Y6VY
Let FBTC Accountancy Services take care of your taxes so that you can take care of your business. Join the Feefo Platinum Trusted Service provider now and benefit from unlimited accountancy and tax support.
Join now and get your first 12 months with FBTC for £20 per month*. Visit https://www.fbtc.co.uk/Home/Contact and complete the enquiry form, quoting II20.
(*Terms and Conditions apply, contact FBTC to discuss)
Intelligent Instructor has partnered with thewebsitefile to bring you an offer to help you create a real shop window for your business.
Web build start-up cost £99 +vat (usual price £149 +vat) then £9.99 per month hosting thereafter. Find our more
The Young Driver's Guide is packed with advice for learners and inexperienced drivers, this 116-page magazine guides youngsters through the challenging world of learning to drive and becoming an independent driver. From lessons off the public road for under 17s, through applying for a provisional licence, to tips on passing the theory and practical tests, The Young Driver's Guide steers youngsters on the road to their full driving licence.
Supporting a teenage child on the road to becoming a qualified driver is a challenge for any parent. The Parent's Guide gives advice on how to best help and encourage a young driver as they start their lives on the road.
From choosing a driving instructor, to how to supplement paid for instruction, to understanding learner insurance, The Parent's Guide is crammed full of useful advice. There's also guidance on post-test training and choosing a safe and reliable first car.
The guide turns concerned parents into capable allies in any road safety intervention, reinforcing the key road safety messages delivered by driving instructors and road safety professionals. The Parent's Guide complements and reinforces the strong road safety messages given in The Young Driver's Guide, while also providing parents with practical advice and support.
As a subscriber of Intelligent Instructor we're giving you the chance to purchase 50 copies of each magazine worth £67.50, for just £10!
Order Magazines