About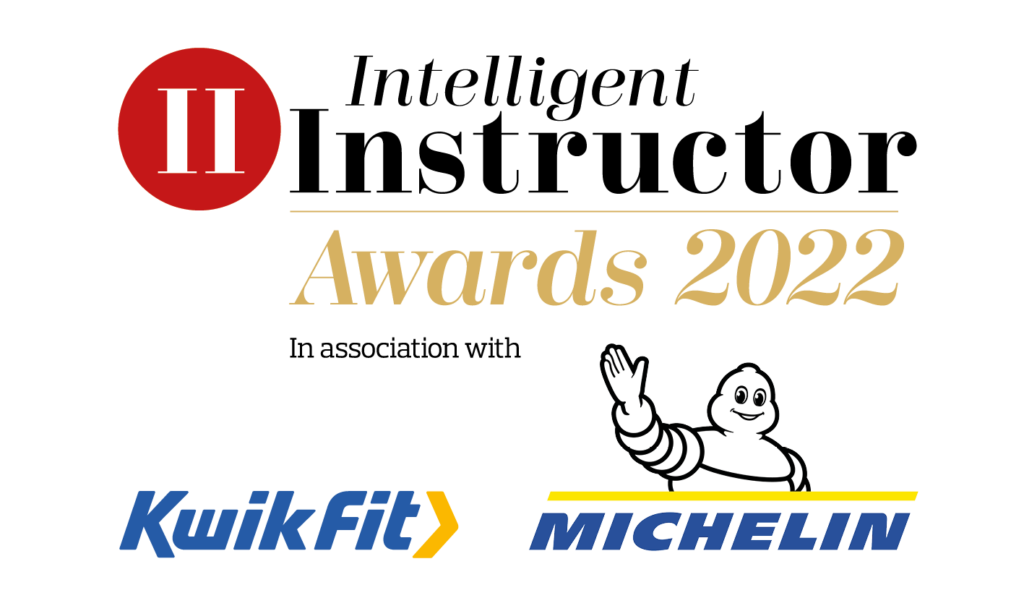 The Intelligent Instructor Awards 2022 in association with Kwik Fit and Michelin has been searching to find the very best instructors, driving schools and suppliers within the industry.
The Intelligent Instructor Awards recognise excellence within the driver training industry, rewarding key industry suppliers, both regional and national driving schools, as well as individual driving instructors from right across the country.
This year, the awards will continue on from 2021 as a virtual event. We are delighted to welcome two very well-known brands as joint headline sponsors, Kwik Fit and Michelin.
Roger Griggs, Communications Director at Kwik Fit, said: "Even with all the advances in automotive technology, the most important factors in road safety are still the behaviour and skills of the person behind the wheel.  It's vital that good habits are instilled from the first moments in the driving seat, and Kwik Fit is delighted to be supporting the instructors and organisations who are setting young drivers off on the right road."
Simon Winstanley, Key Account Manager for Michelin, said: "The professionalism and knowledge of driving instructors are the foundations for a lifetime of good motoring habits. That's why Michelin is extremely happy to be supporting young drivers and the industry in this way."
Intelligent Instructor Awards 2022 Categories
Driving Instructor Insurer of the Year
Product of the Year – sponsored by Kwik Fit & Michelin
Professional Support Provider of the Year – sponsored by ADINJC
Car Supplier of the Year
Driving Instructor Car of the Year
Local Driving Instructor Association of the Year – sponsored by ADINJC
Regional Driving School of the Year
National Driving School of the Year
Driving Instructor of the Year (12 regional awards, one overall winner) – sponsored by Kwik Fit & Michelin
Services to the Driver Training Industry Award
Winners will achieve the highest combined ranking from our two voting methods. Equal weighting will be applied to the rankings decided by the Intelligent Instructor Awards independent judging panel and also by the voting public.
The Driving Instructor of the Year nominations will come directly from learners. 11 Regional Driving Instructor of the Year winners will been selected by the judging panel and join our previous winners Tracey Gannon & Chris Borchardt as Intelligent Instructor Driving Instructor of the Year!
Our judging panel
Adrianne Carter – Owner, The Face Whisperer
Alan Hiscox – Director of Safety, The British Horse Society
Andrew Drewary – Road Risk Consultant, Road Safety Smart
Charles Moffat – Deputy Chair, ADINJC
Emma Kelly – Development, PR and Advocacy Manager, Road Safety Support
Emily Coughlin – Community Safety Manager, Network Rail
Francis Noakes – Founder, Driving School TV
Graham Feest – Owner, Road Safety Consultancy
James Evans – Director, The Honest Truth
Liz Brooker MBE – Chair, Road Safety GB
Neil Worth – Chief Executive, GEM Motoring Assist
Peter Harvey MBE – National Chairman, MSA
Phillipa Young – Chair, Road Safety GB
Key dates
13 February 2022 – Winner announced