Intelligent Instructor Masterclasses
We've created a new series of virtual masterclasses to help you tackle some of the challenges your business may face. Here are some of the exciting sessions we've got planned over the next few weeks…
Decoding the face and body language for more success – Adrianne Carter, Founder The Face Whisperer (Monday, 2nd November 8am-10am)
Have you ever wanted to know how another person is really feeling and what they may be thinking? Mastering this skill allows you to gather information on someone quickly through observation and as a driving instructor you are perfectly placed to pick up these signals. This could be a key pillar behind building meaningful connections, improving retention rates and boosting referrals, as well as improving your relationship with your candidate
Flexibility: The key to a successful Part 3 and Standards Check – Lynne Barrie, ADINJC Chair and Training Team Member (Monday, 9th November 10am-12pm)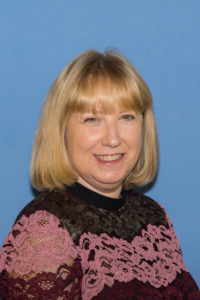 A session to help clarify what you need to achieve to pass your Part 3 or Standards Check. In an easy to understand style to help you perform well on the day.
Lesson planning – How to incorporate the post-Covid Part 3 and Standards Check changes into your test – Lou Walsh (Sunday, 15th November 6pm-8pm)
In this session Lou will highlight the changes to the instructor tests format and how you can incorporate these into your preparations. Focusing on lesson planning particularly, Lou will suggest some simple steps to keep you on track.
Helping learner drivers build confidence and calm nerves – Tracey Field, Stress Management Trainer (Friday, 20th November 6pm-8:30pm)
Learn confidence building strategies and techniques to calm driving nerves and understand why they work so that you can confidently create your own toolbox to share with your learners.
Business masterminds – Kev Field, Coach and NLP practitioner (Sunday, 29th November 10am-1pm)
Put your business in the coaching mastermind chair. When booking, submit your business problem or desired outcome and indicate if you would like to be coached. Kev will select three different issues for the session.
DIY Guide to website creation – James Evans, Founder & MD FirstCar & Intelligent Instructor (Monday, 7th December 6pm-8pm)
This DIY Masterclass is for anyonewho is interestedin building their own website from scratch. Whether your reason is to save money, have full creative control or simply develop a new skill, our DIY session has something for you.
Social media 101 – Richard Borges, Head of Digital FirstCar & Intelligent Instructor (Monday, 14th December 6pm-8pm)
The world of Social Media is constantly evolving and can sometimes seem a pretty daunting prospect for businesses. However it's an amazing opportunity to promote your business and grow your customer base.