Award winners 2021
The Intelligent Instructor Awards 2021 in association with Kwik Fit & Michelin recognise and reward the very best products and services within the driver training sector. A combination of our independent judging panel and the driving instructor audience helped decide our winners!
We've listed the winners below, but you can view our short Intelligent Instructor Awards 2021 video here…
Car Supplier of the Year – Dualdrive
Our winner offers a unique proposition with tailored packages addressing specific needs, all backed up by their like for like price match guarantee and award-winning after-sales care. Customer service, satisfaction and retention are their top priority, which shone through. In the past 12 months, their flexible approach to customer needs under particularly challenging circumstances was impressive.
Highly commended
Adindi
Specialist Vehicle Rental
Driving Instructor Car of the Year – Ford Fiesta
In a turbulent year for new car sales, our winner emerged as the best-selling new car of 2020. It's easy to see why. This car is easy for learners to get to grips with, but fun for instructors when the working day is done. It's also importantly safe and affordable.
Highly commended
Renault Clio
Volkswagen Golf
Driving Instructor Insurer of the Year – Adrian Flux Insurance Services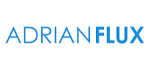 Our winner clearly demonstrated a commitment to providing quality cover and exceptional service and this was matched with their competitive pricing. With a well thought out marketing strategy expertly delivered, there is little wonder their customer retention rates are so impressive. This no-nonsense insurer, and successfully retaining their title, is Adrian Flux Insurance Services.
Highly commended
National Driving School of the Year – RED Driving School
The winner goes to the school that was quick to proactively work with its learners during lockdown to maintain pupil engagement and motivation, whilst developing a fair and innovative system to help deal with demand once restrictions were lifted. This school was also fair and reasonable to their franchisees by suspending fees during lockdown one and heavily reducing their fees thereafter, helping with their retention rates.
Highly commended
Bill Plant Driving School
Pass N Go Driving School
Product of the Year – BSM Virtual Reality Driving Instructor Training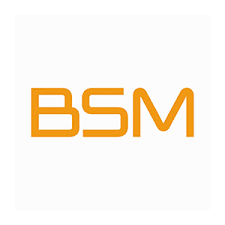 Our winner in this category has shown true innovation which impressed both our judges and the voting ADI public. This product encourages accelerated learning using advanced tech, enabling instructors to complete their driving training and get out on the road teaching in a time-efficient manner. The pandemic has also amplified the need to provide digital-first training solutions, which this product delivers in bucket loads.
Highly commended
Blue Light Aware
Total Drive
Professional Support Provider of the Year – MyDriveTime
Our winner is the company that is not afraid to push the boundaries with innovative thinking and a hard-work ethic, with instructors' needs central to the service it provides. Providing corporate-grade business management software to support the specific needs of instructors, equipping them to become the winner or the best professional support providers in the industry.
Highly commended
Driving Test Success
Marmalade Network
Local Driving Instructor Association of the Year – Teeside Association of Professional Driving Instructors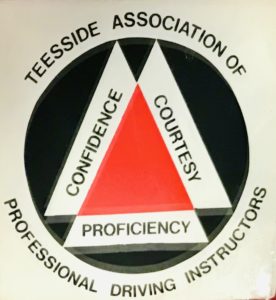 Our winner was an association that adapted quickly during the pandemic, moving its monthly meetings to video conferences, pausing membership fees going forwards whilst taking a proactive approach to fighting the instructor's corner via the local media. Whilst, not the largest group, they have a very strong community spirit, working together as one and sharing their views and opinions freely.
Highly commended
North Avon Driving Instructor's Association
Wirral Association of Professional Driving Instructors
Regional Driving School of the Year – Smartlearner Driving School
Our winner stood out from the rest by the way it built a rapport with its learners based on experience and personality, not just the price and package. It's slick website and clever use of tech allows it to offer high-quality support and coaching, via a driving lesson, simulator, or one-to-one theory session. Road safety is important and uses The Honest Truth to convey these key messages whilst showing great understanding during the various lockdowns by pausing franchise fees, helping their instructors to find alternative work and were compassionate, providing further advice and support when their franchisees needed it most.
Highly commended
Wokingham Driving School
Xpert Driver Training
Your Driving Academy
Services to Driver Training Industry Award – Lynne Barrie
Lynne Barrie is an inspirational leader in the ADI industry. They are super hardworking, with incredible drive, vision, enthusiasm and determination, who selflessly dedicates huge amounts of time working on a voluntary basis for our industry, which often goes unnoticed and unrewarded. Their infectious enthusiasm and determination have radiated throughout the industry to significantly improve standards of professionalism within the industry. As a working ADI themselves, they are perfectly placed to fully appreciate the difficulties and frustrations felt by other ADIs throughout the country, especially over the past 12 months. This person genuinely cares for the welfare of people in our industry and always makes time to help someone in need.  They lead from the front and inspires others to join in their efforts to improve things for the industry.
Driving Instructor of the Year
East Midlands – Alby Johnston
Alby pays great care and attention to the different aspects of learning, progression in driving ability and overall road safety. The extras added to the learning process to engage away from lessons and how to deal with the subject of road safety by tackling the consequences of poor attitude and behaviour is refreshing and well implemented.
Highly commended: Cheryl Plume & Mark Eastwood
East of England – Louise Watson
Louise is clearly well thought of by the clients who nominated them. Their friendly and supportive approach to learning was appreciated throughout the nominations as was their approach to overcoming challenges for her clients, especially during the various lockdown periods.
Highly commended: Jeff Tuck & Ian Whittaker
London – Michael Gambin
Michael has a great ability to deliver training to a range of students with differing needs and requirements. His use of PowerPoints, which he sends students in advance of their next lesson and then test them on the content at the start of the lesson, is an excellent way of increasing pupil engagement and enhancing learning.
Highly commended: Anthony Georgiou & Mechelle Mitchell
North East – Tracy Gannon
Tracy combines on-road innovative teaching methods with online support, whilst displaying a calm coaching style. The number of nominations from supportive current and ex-learners is testament to this winning approach.
Highly commended: John Denholm & Neil Hogg
North West – Joe Bangudu
Joe has developed a huge fan base of ex- and current learners for their friendly and bubbly coaching style and extensive use of innovative training tools which involve use of home-made video content.
Highly commended: Hazel Davies & Lewis Reeve
Scotland – Chris Greer
Chris has shown innovation through creating their own YouTube channel and built an impressive social media presence leading to an online community of ex-learners who are happy to extol the virtues of their training techniques, and his calm and happy demeanour.
Highly commended: Craig Reekie & Sally Ross
South East – Peter Skelton
Peter is a fountain of knowledge, giving them confidence and reassurance along the way. This instructor is never critical only ever supportive demonstrating magnificent teaching traits.
Highly commended: Matt Hensley & Kelly-Ann Moss
South West – Chris Borchardt
Chris received an overwhelming amount of evidence from their pupils, who were passionate in their praise for this enormously popular instructor. Lessons are conducted in a friendly atmosphere, making learning to drive thoroughly enjoyable resulting in impressive pass marks.
Highly commended: Paul Kellow & Steve Wright
Wales – Hugh Davies
Hugh demonstrated many characteristics we'd naturally expect of a good instructor; great communicator, approachable, calm, patient, adaptable, creative and a good listener; our winner does go the extra mile using innovative, memorable teaching techniques helping pupils overcoming their fears.
Highly commended: Ellen Tamilia & Sheena Ahmed
West Midlands – Michael Harvey
Michael is super supportive with their creative approach to their students shining through via the multiple nominations which they received. The focus on safe driving now and for the future was clearly demonstrated, which was encouraging to see.
Highly commended: Alan Johnston & Craig Anderson
Yorkshire and Humber – Richard Rawden
Richard stood out from the crowd through their innovative approach. They've developed their very own learning to drive app which encourages learning between lessons. Many students continue learning with him once they have passed, underlining the strong bond he develops and the importance he places on road safety.
Highly commended: Jane Wood & Nicky Harris
National Driving Instructor of the Year – Tracy Gannon
Highly commended: Alby Johnston & Peter Skelton
Watch the Intelligent Instructor Awards video here and sign up for alerts when next year's awards are open for nominations here.