Intelligent Instructor Awards 2022 winners
Find out who's best in class in the driver training industry
The Intelligent Instructor Awards 2022 in association with Kwik Fit & Michelin recognise and reward the very best products and services within the driver training sector. A combination of our independent judging panel and the driving instructor audience helped decide our winners!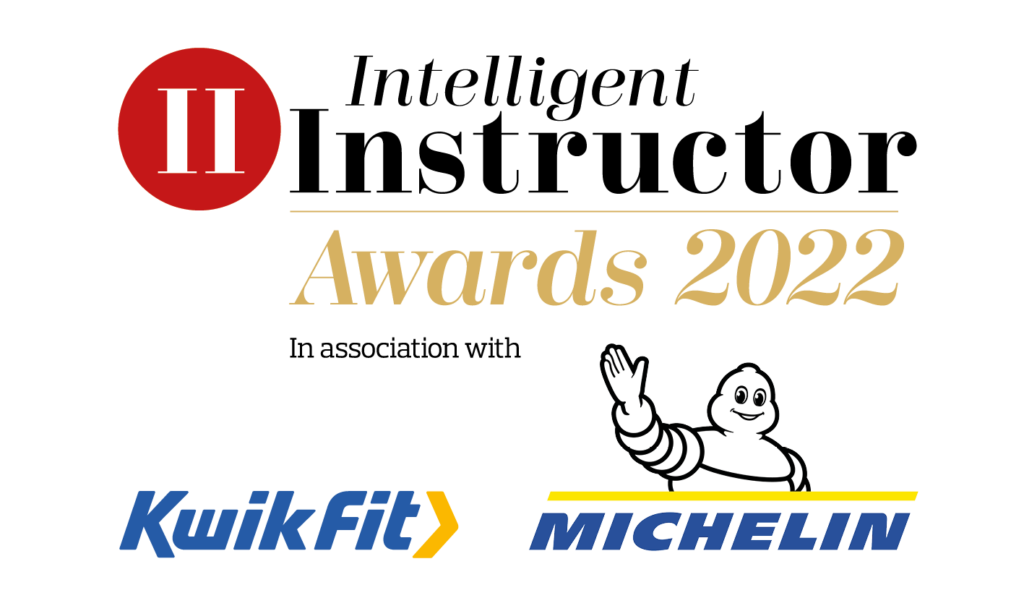 We've listed the winners below, but you can view the Intelligent Instructor Awards 2022 ceremony by clicking here or hitting play below…
Driving Instructor Insurer of the Year – Adrian Flux Insurance Services
This no-nonsense insurer clearly demonstrated a commitment to providing quality cover and exceptional service and this was matched with their competitive pricing.With a well thought out marketing strategy expertly delivered, there is little wonder their customer retention rates are so impressive.
Highly commended
Product of the Year – Driving Theory Test 4 in 1 Kit
Our winner in this category has shown true innovation which impressed both our judges and the voting ADI public. Whilst a clear market leader, with impressive sales to boot, they continue to innovate, no less so with improvements to their product allowing instructors to engage with their pupils digitally and to track their learning progress between lessons.
Highly commended
BSM's Virtual Reality Driving Instructor Training
Confident Drivers website
Professional Support Provider of the Year – GoRoadie