Professional Support Provider of the Year
Open to companies providing essential support services for ADIs to help them improve their efficiency and effectiveness. How to they make a real difference to the instructor, helping them save time and/or money, whilst providing a first-class service. Here's our shortlist…
Driving Test Success
We understand that preparing and passing the Theory Test can be a massive struggle for many learners. This is not only frustrating for the learner but also for the instructor too, especially when this is holding them back from progressing onto their practical test.
FBTC Accountancy Services
FBTC Accountancy Services provides more than just 'a tax return'. The teamwork endlessly to provide support and guidance, to make sure every individual can make the best decisions for their business but most importantly themselves, when taking their taxes into consideration.
GoRoadie
GoRoadie connects learner drivers with driving instructors through a modern, mobile-first platform that works the way the younger generation expects, whilst respecting the instructors business. Rather than calling strangers for quotes, they compare and book online and instructors keep a full diary, often becoming fully-booked within a couple of weeks.
Marmalade Network
Marmalade Network provides a quality service to driving instructors, with offerings such as dual controlled cars, ADI insurance and numerous other discounted and free products and services. Network members are also able to boost their income with our generous affiliate scheme that runs the full gamut of Marmalade products.
MyDriveTime
At its heart, MyDriveTime provides corporate-grade business management software to support the specific needs of instructors, schools, trainers and learners. We help raise the bar in standards, capability, efficiency and success through our apps, business guidance and industry partnerships, equipping instructors to become professional support providers themselves.
Specialist Vehicle Rental
SVR has successfully managed to provide support packages to our customers during the year and especially during national lockdowns. With our one to one service, we are able to tailor packages to each individual client, these included contract deferent, early cancellation options and reduced rentals.
Total Drive
Total Drive is a dedicated app for driving instructors and their pupils. Instructors can manage lessons through the diary, recording each pupils progress, payments, reflective logs and driving details. The all-in-one app also integrates extra features used for running a driving school, with digital finances, message centre and taking in-app payments.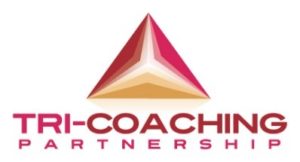 Tri-Coaching Partnership
Tri-Coaching Partnership is an award-winning company that delivers CPD courses to PDIs and ADIs. We have strong ethics around Client-Centred Learning (CCL), developing PDIs' and ADIs' technical skills to deliver CCL to their customers. During lockdown, we sent out morale-boosting materials and moved all our courses onto an online platform.
We Drive Instructor software
The latest addition to the WeDrive platform expands the services we offer to driving instructors nationwide. We developed our new software – WeDrive Instructor – to offer all ADIs across the UK a revolutionary 'smart' platform that is complete, flexible, and serves all contemporary user (and business) needs.
No Fields Found.