Goodwood tickets!!!
We have managed to get hold of a pair of tickets for both Festival of Speed and Revival to give away. The tickets will be valid to the Friday of each event only and will include parking!
Goodwood Festival of Speed – Friday 5th of July
The world's greatest celebration of motorsport and car culture! Held in the beautiful parkland surrounding Goodwood House, the Festival of Speed is motorsport's ultimate summer garden party, an intoxicating celebration of the world's most glamorous sport. Nowhere else will you get so close to the cars and bikes as they blast up the Hillclimb track; nowhere else will you enjoy such unrestricted access to the machines and the drivers who made them famous.
Goodwood Revival Meeting – Friday 13th of September
The only historic race meeting to be staged in period theme, recreating the romance and glamour of motor racing as it used to be, the Goodwood Motor Circuit comes alive for Revival, both on and off the historic track.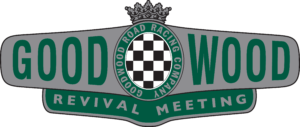 Plus…………..
Power Up – Juice Duo Car-Charger – five to win!!
As we increasingly rely on smart, mobile technology, we have to be more aware of battery power. How often have you picked up that phone or tablet just to find it has only 1% battery power left?
It seems as though we are not allowed to be out of contact these days, and the excuse "My battery ran out" just doesn't wash. So, while you are driving around in the car, and obviously not using your smartphone or tablet, you can utilise all that motor power to charge up your tech.
Juice are well established for providing various techno solutions, from speakers and headphones, through to adapters and chargers. The latest nifty little edition is a powerful dual port USB Car Charger – the Juice Type-C, twin port in-car charger.
The dual ports provide either 2.4 or 1 Amp, which means you can fast charge tablets or smart phones, or both at the same time.
It's small, compact and comes with a lovely high quality soft touch finish, which ensures it doesn't rattle around, crack or scratch as easily as most hard plastic versions. It plugs straight into your car's 12V aux ports.
An essential in-car accessory these days, and this is powerful,  high quality and great value.
Go to: juice.co.uk
RRP: £10